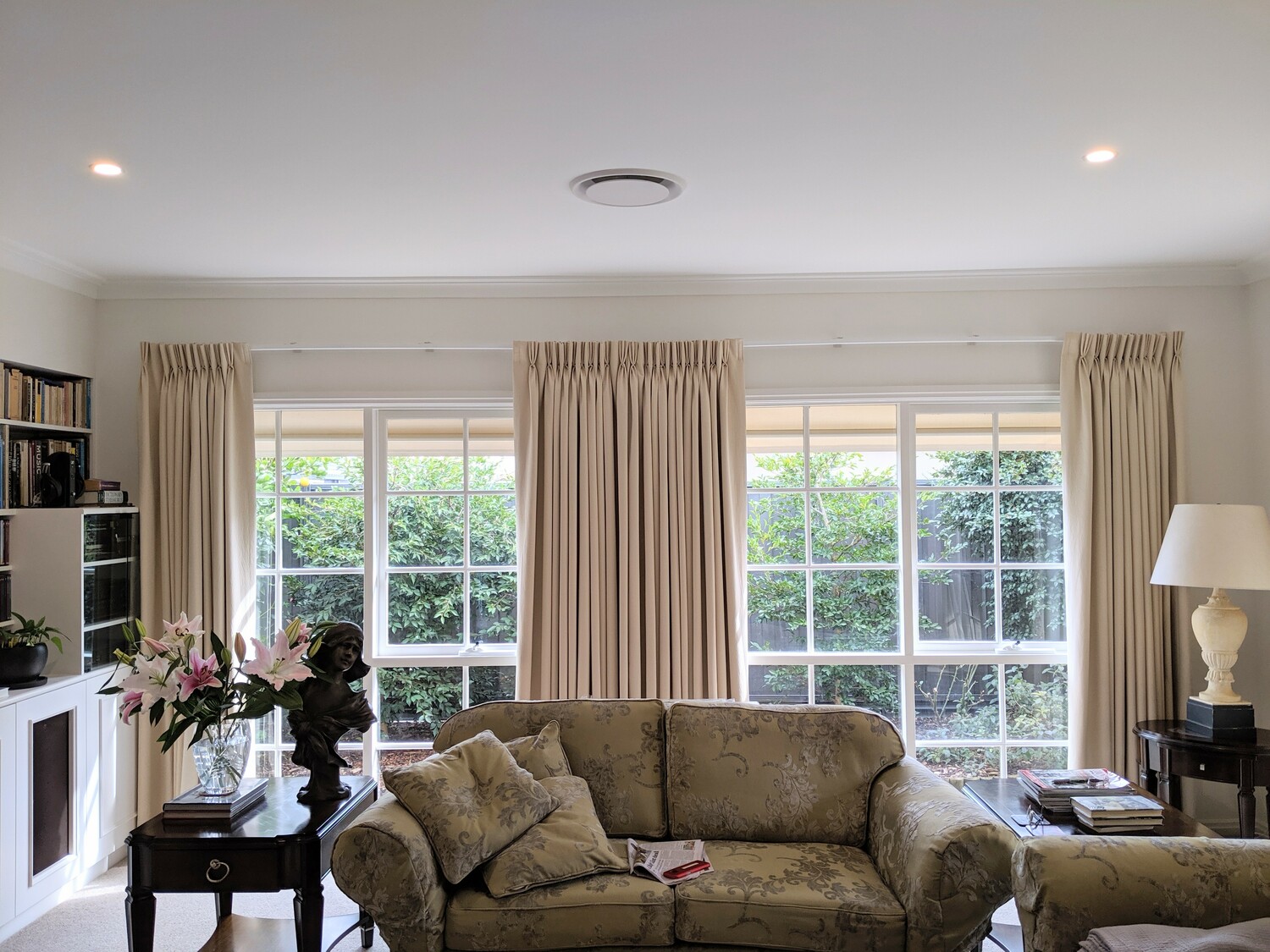 We've always had a passion for style & decoration - furnishing your home will be a real pleasure.
Curtains are often seen as the traditional choice for adorning windows, providing an image and functionality which complements spaces that demand relaxed and comfortable interior décor. Elegance is the name of the game here, and you're sure to find something to fit your home perfectly. Classic, sumptuous, yet effortless, it's obvious why curtains continue to be one of the most popular types of window furnishing. Convert a plain bedroom into a utopia of dreamy elegance by alloying the Natural to a scheme of golds and pinks.
Our custom made curtains are made with character and we make ours right here in our workroom. We are very easily able to match our extensive curtain fabric range to any room in your house.
Excluding light and drafts from your room in order to improve energy efficiency, and being crafted using high-quality sateen linings that help protect your fabric from fading, a host of potential requirements are catered for with our custom made curtains. This ensures a good night's sleep every night. There's also a range of heading styles. Choose from classic pencil pleats, elegant pinch pleats or contemporary eyelets, the choice is yours.
Since all our made to measure curtains are cut to exact sizes, they may also offer improved levels of privacy and energy efficiency compared to standard curtains.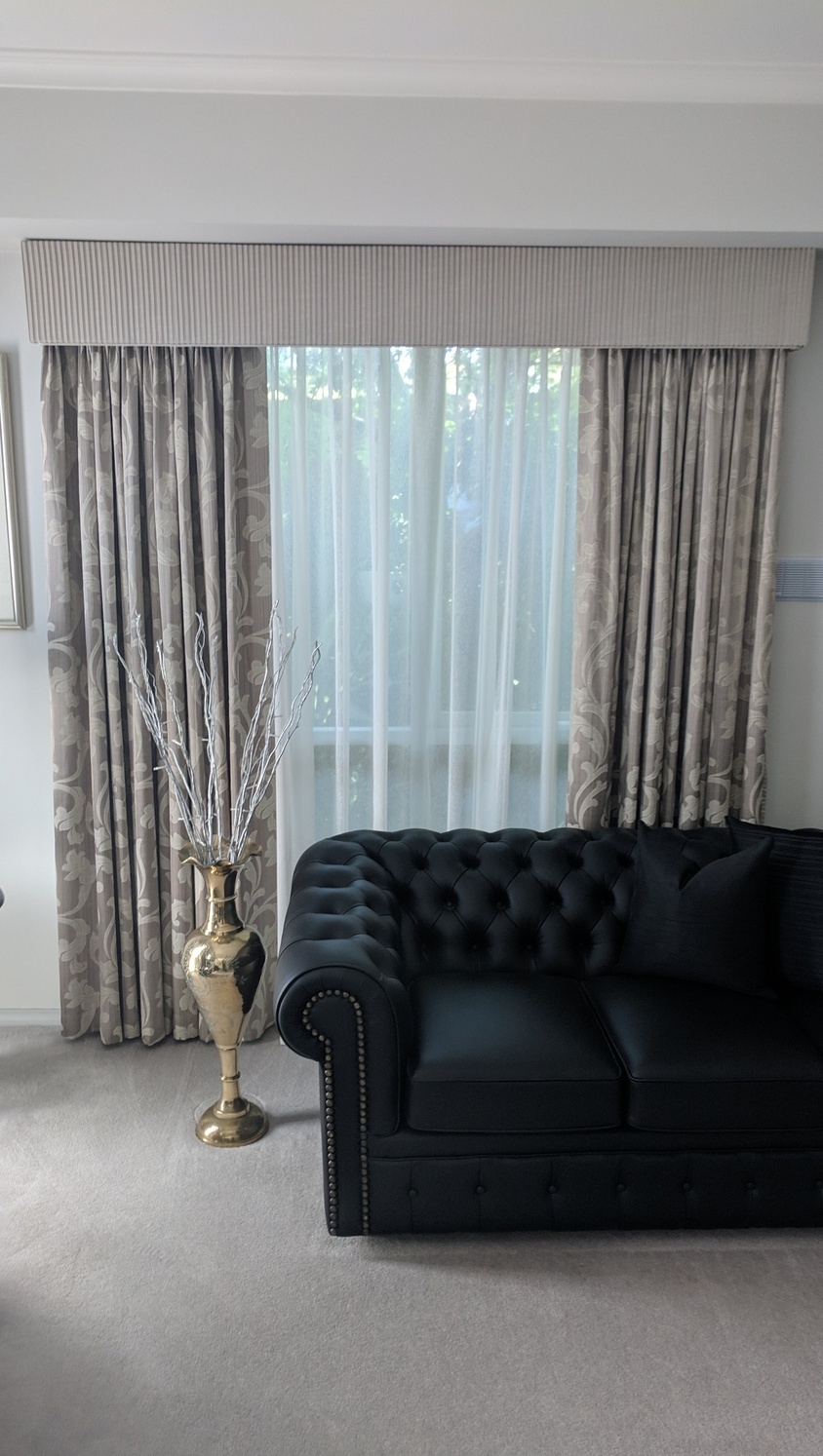 Extra reasons to choose us for your Curtains
We are committed to providing you with the best value custom made Curtains

Our Curtains are affordable and made from quality materials

Our service can't be beaten

Your satisfaction is our priority

We think outside the box and will find a solution to meet your requirements

Our expert and competent team have 40 years experience in the windows and blinds industry

We strive to supply, deliver and install your Curtains fast
Features & Benefits of Curtains
Our curtains and our unique selected fabrics offer the highest combination of light and heat control, privacy and outside viewing. The user-friendly operation and functionality of curtains allows for complete environment controls.
We offer a wide variety of fabrics per range. The complete fabric Curtains range is available and we can bring out our most popular range. Should you require any fabric specs or specific colour or fabric range please contact us with your request.
Curtains can be motorised with a range of various high quality motors, offering operation types such as single operation of one curtain or multiple curtains. Motorised curtains can be connected to office building and home automation systems.
Curtains can provide a very effective way to prevent heat transmittance through the windows, for optimum energy performance.
Single pulled to left, single pulled to right, pair of curtains - whatever you require can be fulfilled
Eyelet Curtains, Goblet pleat Curtain, pinch pleat, Pencil pleat curtain, Wave Fold, S-Fold, Gathered and more
No lining curtains, thermal lining curtains, interlined curtains, full blockout lining curtains, premium lining curtains
Piped tieback, no tieback, plain tieback
Curtain fullness or gathering
Some headings require more fullness or gathering than others so these headings will require more fabric which is reflected in the price of the curtains.